HubSpot Onboarding
Is the tailored setup of your business processes, where we map out your data structure to suit your industry, integrate with your tech stack, and launch Your Custom HubSpot Portal within 60 days.
🔥 We craft a plan and execute it within your portal.
🛠️ Our onboarding process is fully customized to meet your needs.
Maximizing HubSpot Potential
Most HubSpot users never fully tap into the potential of their investment. It doesn't have to be that way.
The issue is a lack of know-how in setting up and training their teams on HubSpot, leading straight to frustration.
Unfortunately, many companies undervalue its worth due to knowledge gaps, budget constraints, advice from "savvy" friends, or the rejection of those who've endured poor implementation.
HubSpot Onboarding is more than technical setup; it's a revamp of your company's processes. Often, it's the first real moment you ponder how you operate, offering a unique chance to validate your approach.
The goal is to translate your business vision into the tool in the best way possible because that will steer how you target your goals and how your company responds.
It's a service that demands strategic work and business acumen, along with technical expertise.
Whether you're new to HubSpot or have some experience using the platform, after a decade with HubSpot, you'll find we're quite the interesting bunch to learn from. And frankly, 1 hour with us is worth more than spending countless hours searching for answers on ChatGPT, Google, HubSpot Community, or HubSpot Academy.
[Video] Understanding HubSpot Onboarding Process
What an onboarding program is like
HubSpot Onboarding Guide
The internet is dense with information, and it's often a challenge to know where to start, what to prioritize, and what will deliver a swift, short-term victory—a quick win, if you will.
In just 60 days, our HubSpot Onboarding program will seamlessly integrate your business processes into your HubSpot portal, regardless of your license tier.
Andimol has earned the HubSpot Onboarding Accreditation Badge for 2023. This badge isn't just decorative—it's HubSpot's vote of confidence in our successful onboarding process and an endorsement of our work methodology that aligns with client objectives.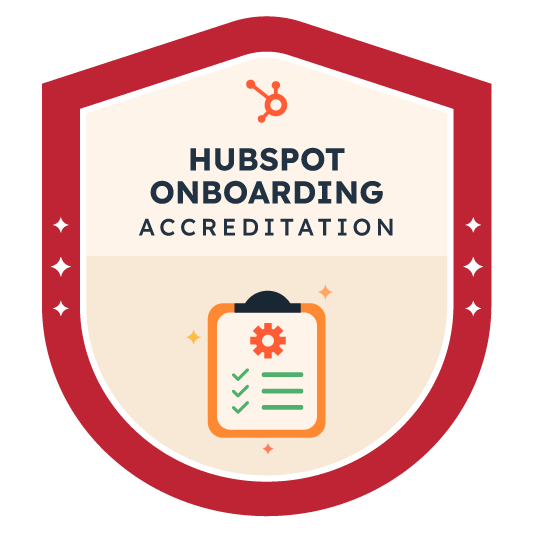 HubSpot Onboarding Essentials
HubSpot's onboarding program is a blend of technical setup and process mapping, essential for integrating new tech into an existing business.
This structured program ensures comprehensive tool coverage, yet it's adaptable to focus more on areas of particular interest.
It involves weekly 1 hour-long calls with a senior consultant to dissect a specific process and progress the implementation within your portal.
We offer specialized HubSpot Onboarding programs for Sales, Services and Marketing.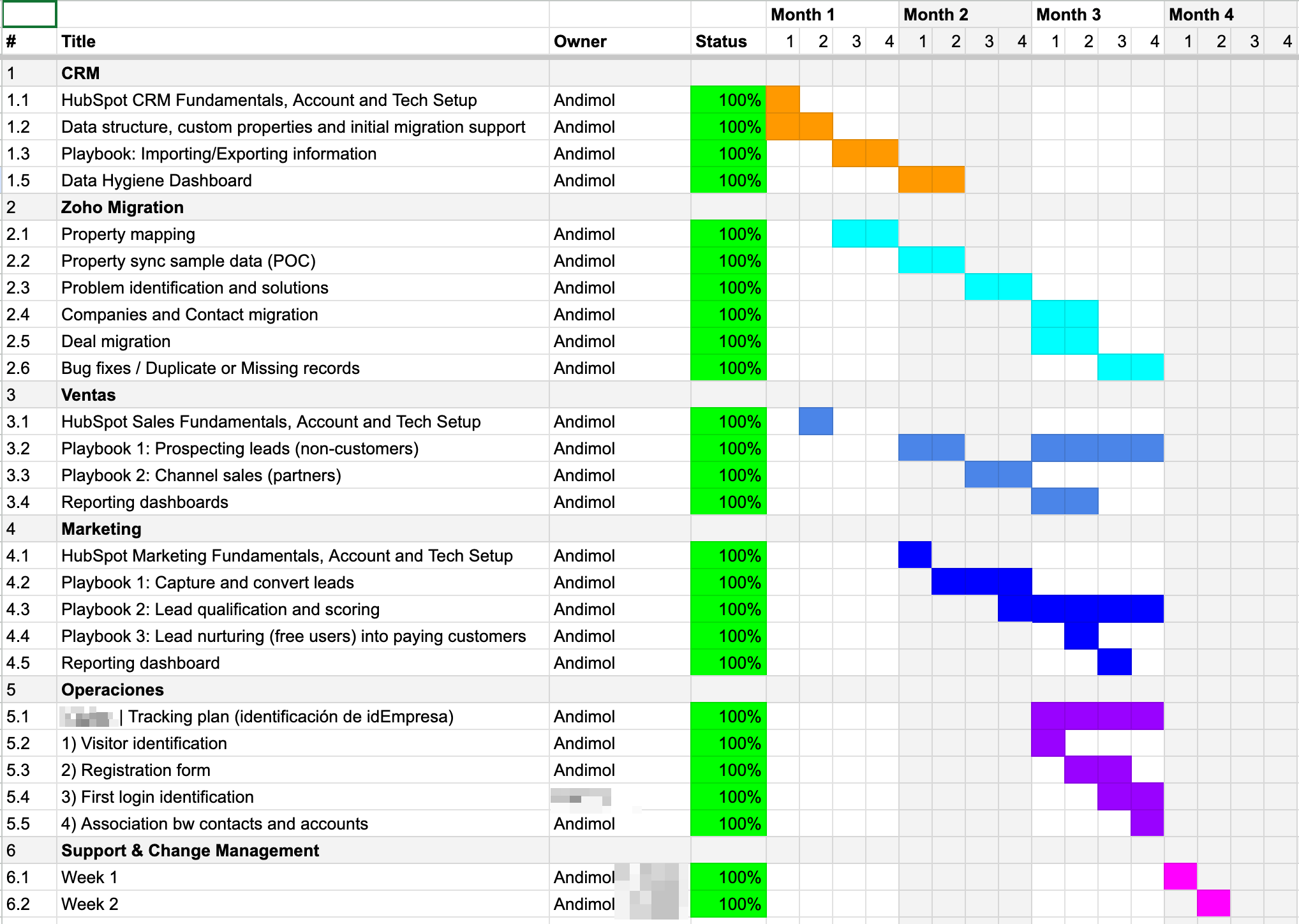 HubSpot Onboarding Pricing
🔥 SAME price as HubSpot's PLUS Consulting to migrate/import data
From
HubSpot Sales / Services
$3000
Ideal for teams looking to get moving quickly.
Pipeline set up & automation (deals / tickets)
Contact & company record customization
Templates and sequences optimization
Support creating targets and KPIs for sales / service team
Delivered over 60 days
From
Want momentum in your flywheel? Track, capture and convert the demand.
Includes technical setup of tracking code and domains
Landing page creation/migration
Email template creation
Form creation
Workflow creation
Delivered over 60 days


From
Ideal for Digital transformation projects across whole business.
Support on 'all 3 hubs'
HubSpot Sales, Services & Marketing
Delivered over 90 days
you may be asking yourself
Let's talk HubSpot!
In this call we'll talk about your current situation, the experience you've had so far with HubSpot. What do you want to solve? What does your timeline look like? How would you define project success? If we agree, we'll plan the next steps, which vary depending on the type of help you need.